Steel Channel Sleeper Supplier - Indo Pumps (P) LTD.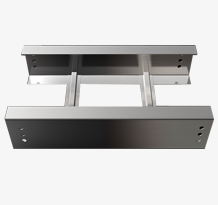 Indian infrastructure industry is witnessing handsome growth. Indo Pumps (P) Ltd is one of the leading and well-established manufacturer and fabricator of products such as Steel Channel Sleeper, Galvanized Cable Trays, Galvanized Steel Structure. 
We have state of the art manufacturing facility equipped with latest machines and equipments that play very crucial role in producing flawless products at much competitive prices. We use good quality raw material to produce excellent quality products.
Our highly experienced and dexterous manufacturing team works to full potential to execute aforementioned products within the scheduled timeframe. Since our inception in 2005 we have not looked back and growing continuously.
We produce products conforming to high industrial standards and check quality of standards at different level of production. We have become quite famous among customers by offering best quality products at very competitive rates. Customer satisfaction is of paramount importance for us and our highly committed and dedicated technicians and engineers are going an extra mile to meet the full satisfaction of the customers. We have monthly production capacity of 1500 tons.
We have been catering to the needs of different infrastructure industry such as Railways, Power Projects, Tower Manufacturers and Fabricators. We are also specialized in offering tailor made products as per the technical specification of the customers. Latest technology and competent workforce is playing key role in the handsome growth of the company. Last but not the least Managing Director A.K. Rastogi is the man of great knowledge and practicality and is adding new feathers to company's cap by achieving great business excellence year after year.