Galvanized Cable Trays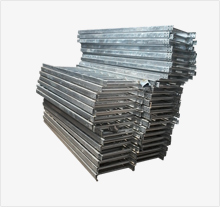 Galvanized cable trays - We have emerged as the well established manufacturer and galvanizer of Cable trays. We offer different types of galvanized cable trays such as perforated cable tray, ladder type cable tray and cable raceway. We are also offering tailor made cable trays as per the requirement the clients.
Our galvanized cable trays are most suitable for power projects and used for installing power and incrementing cable. We conform to high international quality standards to manufacture cable trays.
Our products are highly acknowledged for excellent quality and competitive price.